Keep Loving Sticker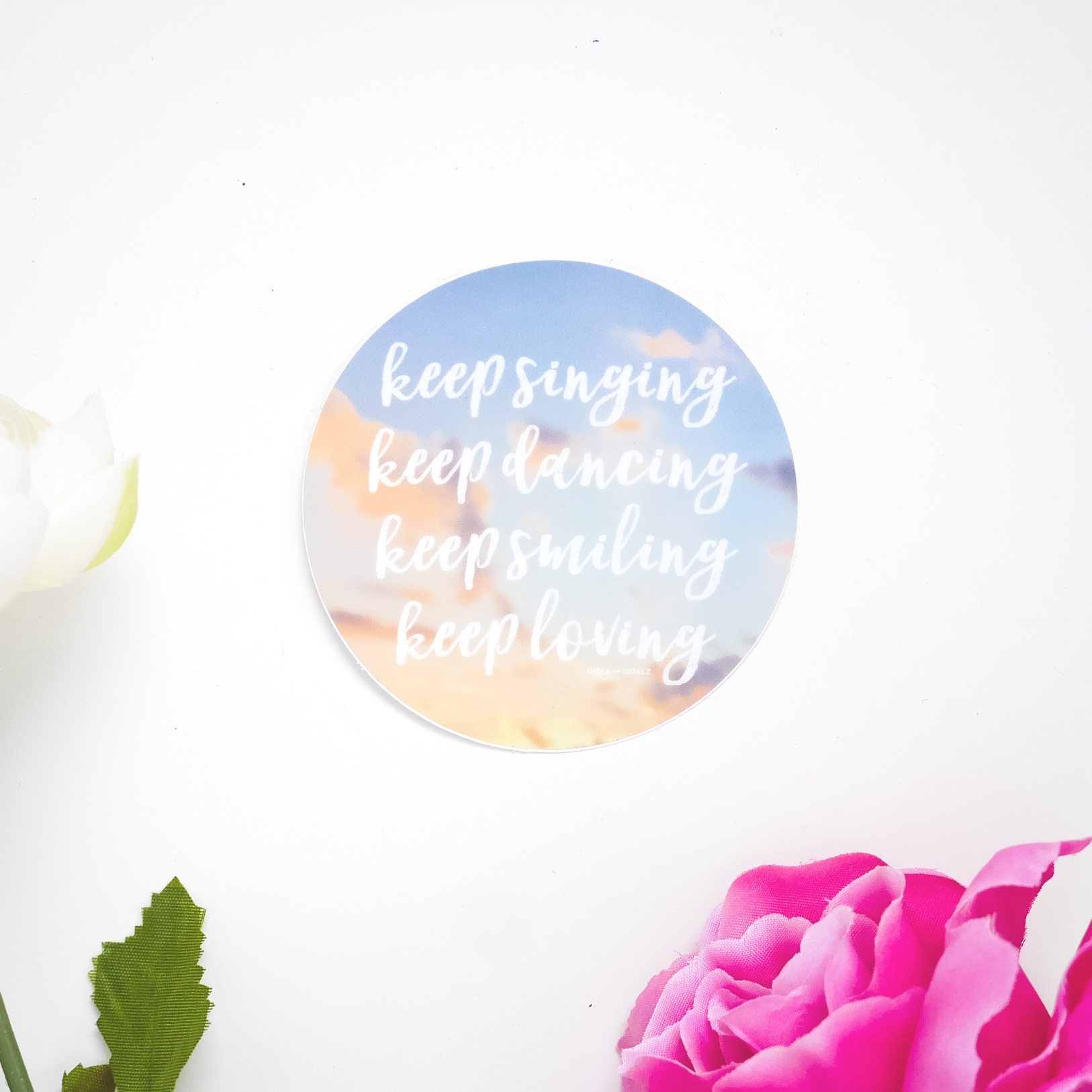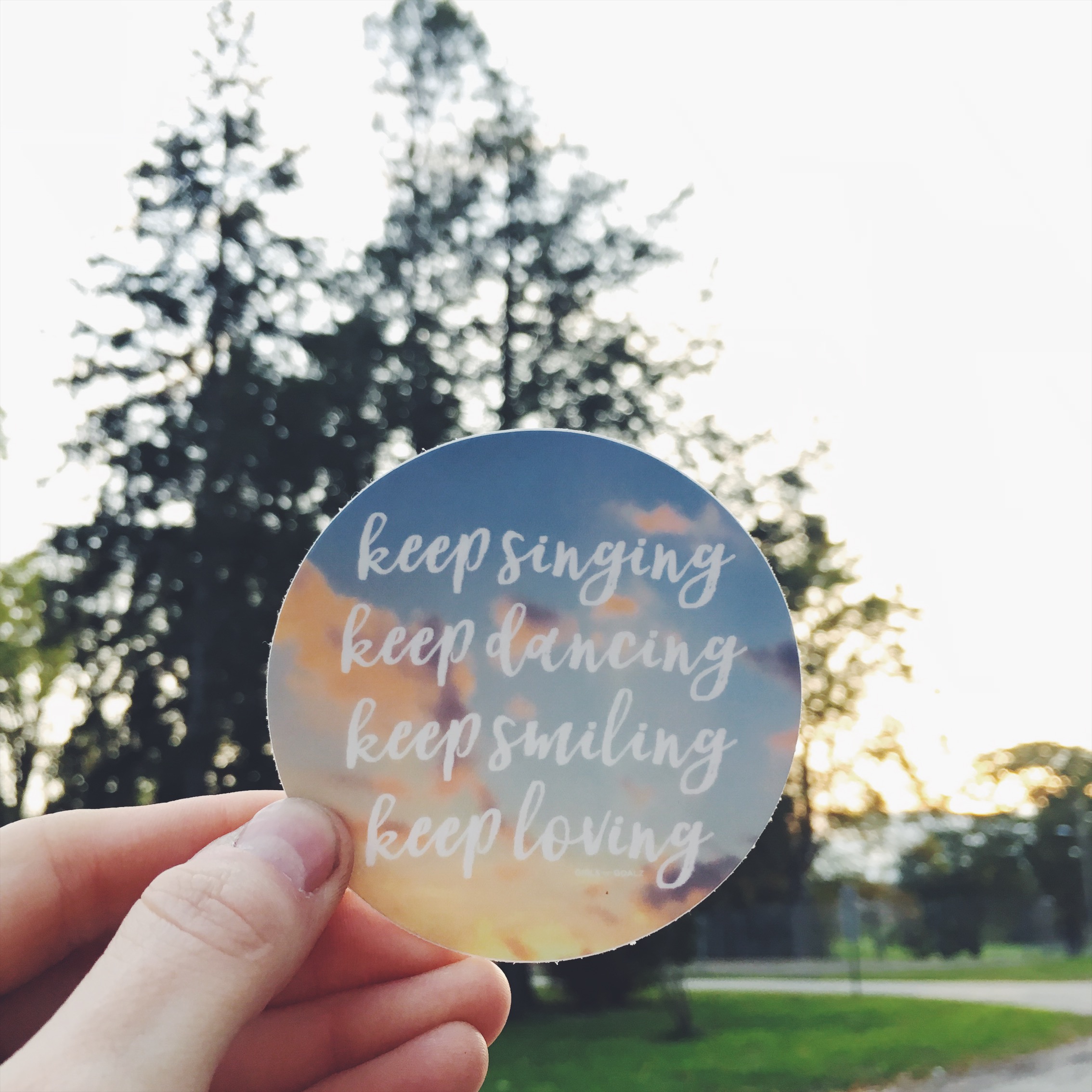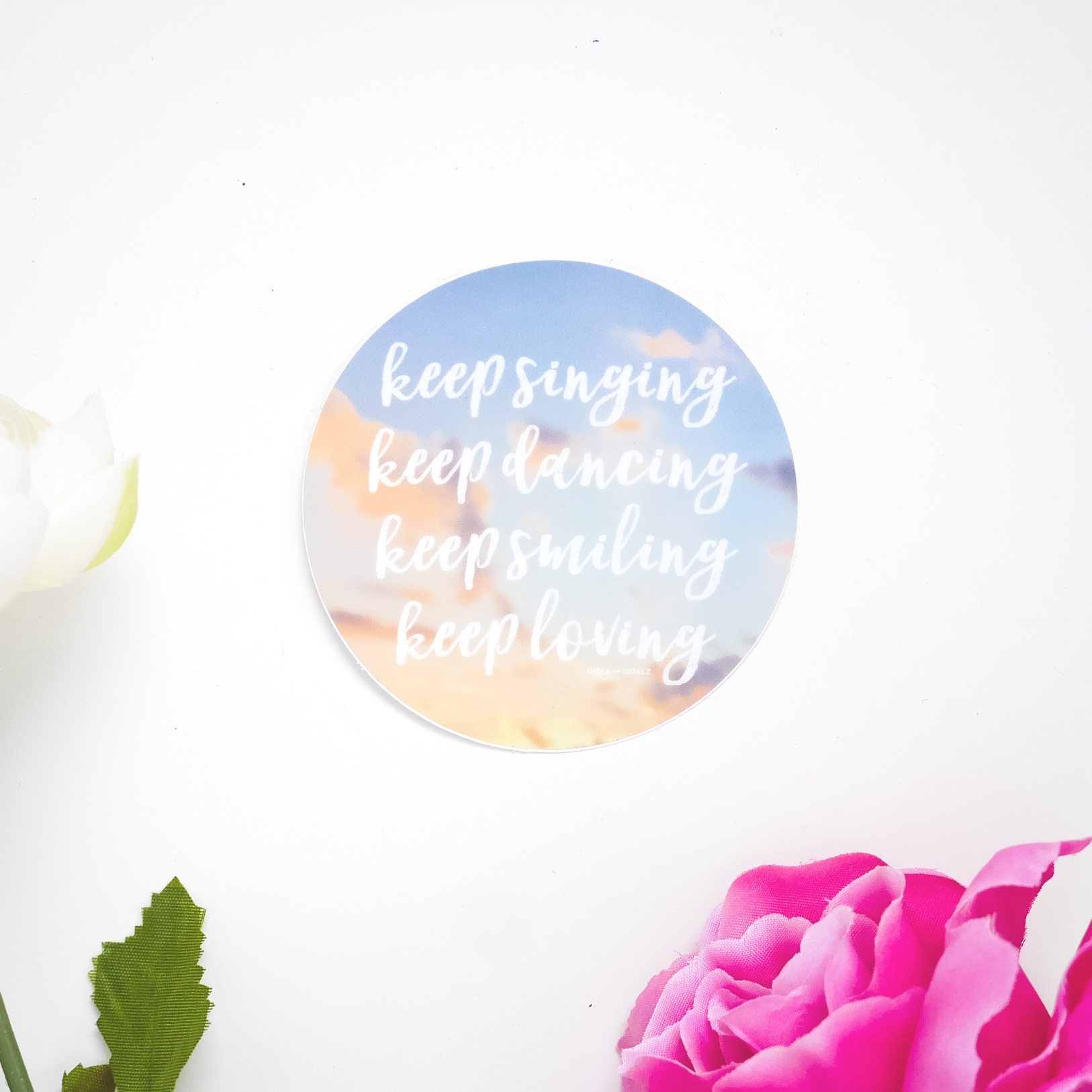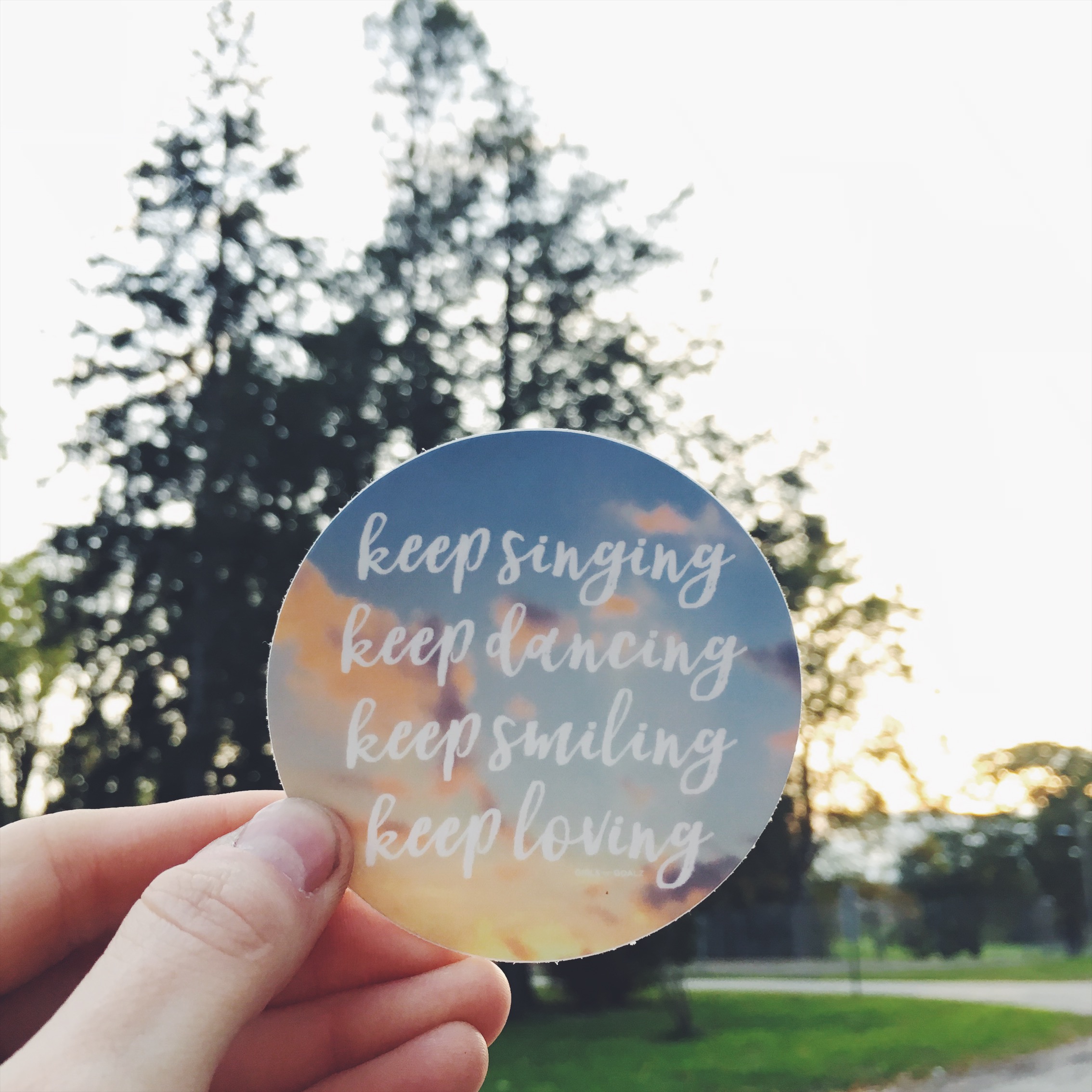 Keep Loving Sticker
Let this little sticker encourage you to keep singing, keep dancing, keep smiling, and keep loving. <3 This super durable vinyl sticker is perfect for adding to your water bottle, laptop, phone, mirror, or anywhere you want to put a little inspiration!

| DETAILS |
• 3 inch sticker
• Durable and thick vinyl protects from rain, sunlight and scratching

| INSPIRED BY |
I was never able to meet my grandma Adele.. but a hand painted sign made by her hung in the house I grew up in. I recreated the saying she wrote on it because I love what it says (it also says keep studying). Somehow I think we would have been a lot a like. Name and all.