Hey, I'm Adele
Girls Got Goalz was born when I started my fitness journey. It was my way to keep myself accountable for working out and changing my eating habits. It was the reason I said I was getting up early to workout or the reason I changed my order of fries to a salad (but I kept the ice cream, of course!).
It was a reason why I was (or wasn't) doing something. I wanted to share my love for staying dedicated to something and proving that a little sweat and eating right can make a big difference. I know there are other girls out there who want to do the exact same thing.
The Getting Started Guide is your place to start with creating a healthy life. This digital ebook has 50+ pages full of nutrition, working out, hydration, sleep, you name it. I talk about my weight loss transformation & journey to a healthier life.
Let's Get Started Together!
<3 Adele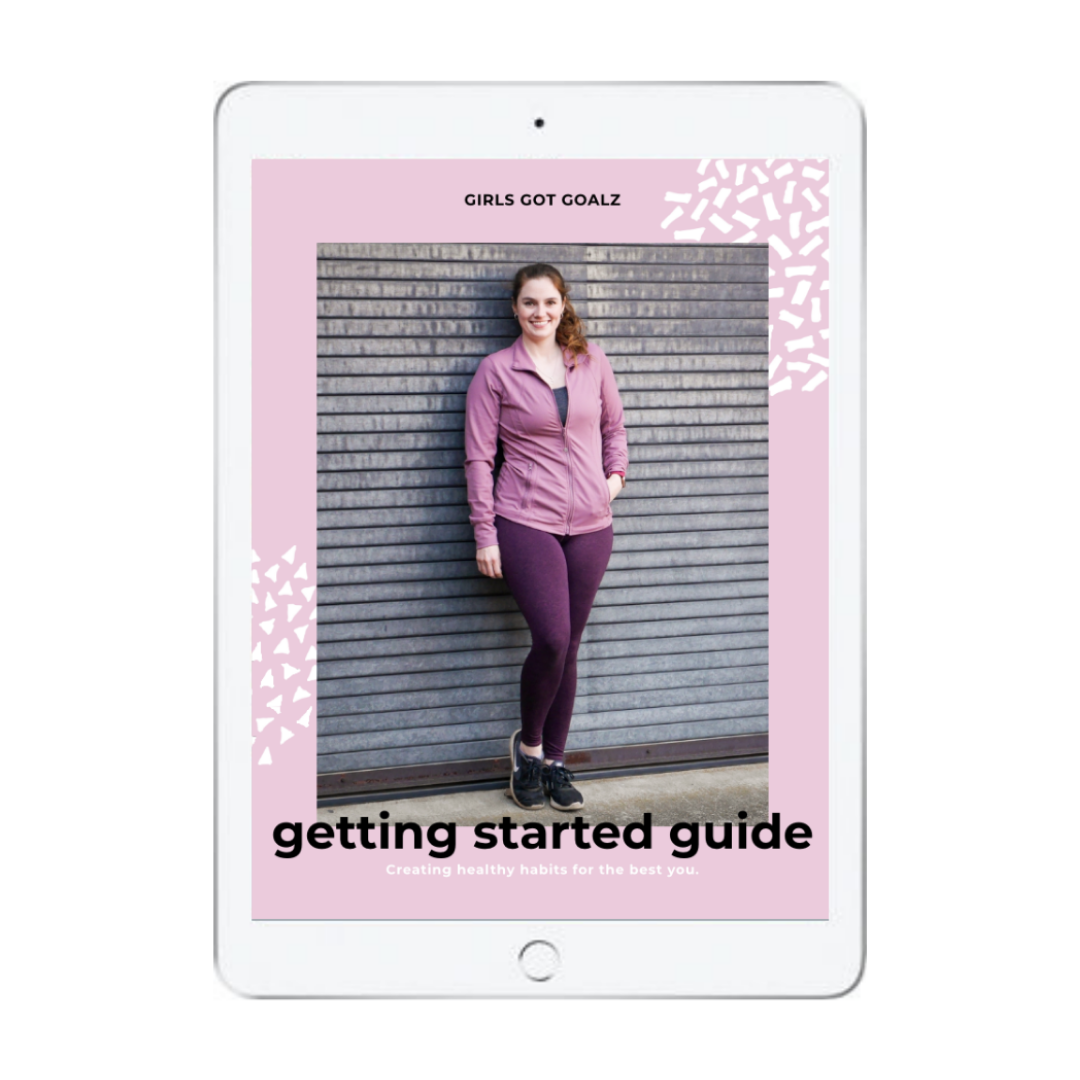 The Getting Started Guide is your go-to guide to living your healthiest life.
"GIRLS GOT GOALZ": a reason for decisions like...
A 5AM or 10PM workout, eating a huge veggie salad and juice for lunch, choosing banana "nice" cream, going for a walk after dinner, making YOU a priority, self care, and so many more.
BECAUSE GOALZ like...
Doing a real push-up, running a 5k, sitting down without covering up your stomach, walking around in a bathing suit and actually feeling comfortable in your skin, losing weight..
are worth your time, energy, money.
GIRLS GOT GOALZ LOOKS LIKE:

Sweating daily, fueling your body with nutritious food, and to achieving your health + fitness goals.
#GirlsGotGoalz
Certifications:
AAAI/ISMA Personal Fitness Trainer
Yoga Phase I Certification
Disclaimer... Girls Got Goalz is my personal blog/website. I am not a professional nutritionist, dietitian, or doctor. I recommend checking with your doctor before making any changes to your diet or workotus. The information on this blog is based upon my personal opinion, experience, and research.

All content is copyrighted by myself, Adele Wheeler, unless otherwise stated. If you wish to share content, please credit and link to www.GirlsGotGoalz.com.
Some links on this site may be affiliate links with Amazon Services LLC Associates Program, an affiliate advertising program designed to provide a means for us to earn fees by linking to Amazon.com and affiliated sites.